Schwarzerblitz
Schwarzerblitz - alpha+ is ready to rock!!!
---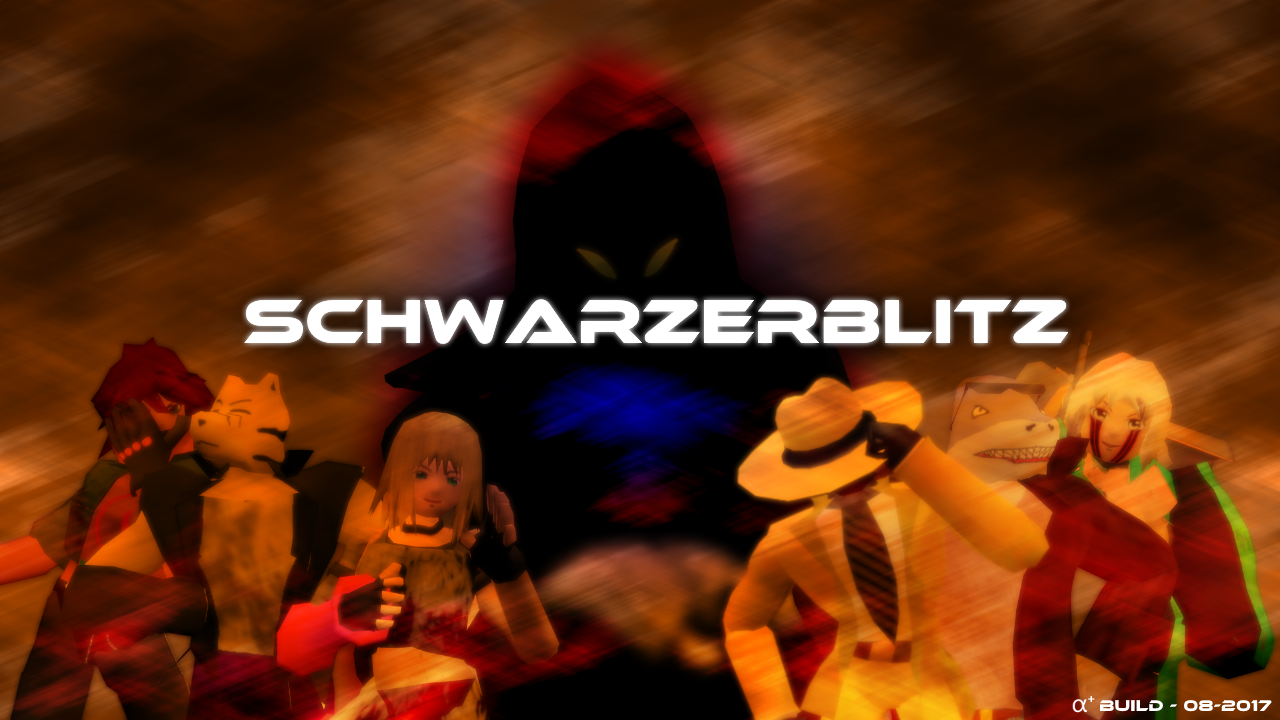 As you may have thought seeing the change in header and the general update to the page, Schwarzerblitz: Alpha+ is available for download!

This basically means that the new version of the game is ready to be played.

Now, for the changelog...

The number of playable characters has been increased from 6 to 13 (plus a little surprise). All previously playable characters are available, the only difference is that Skeleton has become unlockable, while Renzo is now in the starting roster; also, the Arcade boss, Donner, can be now legitimately being played!
The number of stages has been increased from 9 to 17. Some stages have been slightly modified (Dead Zone Desert has now some additional "sand" effect, Door to Heaven has a totally different background). Ring out mechanics has been fixed - in the previous iteration, you could literally fly through some walls, after being sent out of the ring;
An interactive Tutorial mode, which covers the game basics has been added;
Additional content can be now unlocked by playing the Arcade mode;
A Story mode stub has been added in the current release. For now, only three episodes are available, but more will come in the future;
The character selection screen has been revamped, making it easier to select costumes and stages; also, Ring out can be switched off in Free Match, during the stage selection;
Improved HUD: now, when the Trigger button is kept pressed, the bullet indicator will glow orange, showing that you can use it to perform a trigger attack;
Game mechanics have been tweaked: now it's possible to perform aerial attacks during a jump and to avoid projectiles via side-step;
Training mode now shows which move is being performed and the relative input; the training dummy can't move on its own, but this will be improved in a future release;
Some costumes (as Blade Aural for Shaz) do not occupy a character slot but have unique interaction and names;
Three additional Arcade modes have been added: Trigger Happy (infinite bullet counters), Insane (no health regen between rounds + the opponent must win only once to win the match), Quicksilver (1-hit K.O.).
That's all for now! If you find any bug, do not hesitate to contact me!!!
Thanks a lot for all your support - you have no idea how much this meant to me!
Files
Schwarzerblitz - alpha+ version
254 MB
Aug 20, 2017